We have near a hundred different watch batteries available for any watch.

Every battery is tested before installation. 

We have a very strict expiration battery policy in-place to make sure that you get most out of you new battery.

Watch Battery Replacement

by MAIL or WALK-IN

4034 Butler Hill Rd. St Louis, MO 63129 (314) 845-3652

 Monday-Friday: 9am - 5:30pm 

Saturday: 10am-2pm

Need a watch battery replaced but unable to find a good reliable place? We provide this online watch battery replacement services for anyone who is within United States. Flat rate of $15 per watch.

Watch Battery Replacement by Mail 

Simply, pay for the watch(es) using PayPal or credit card.

Then, send us your watch(es) by mail to the address on the right.

​That's it!

Our goal is to ship your watches back to you on the same day we receive them.

SHIP to:

4034 Butler Hill Rd,

St Louis, MO 63129

Together with your watches, include your name, address and your phone number. Keep the receipt with tracking number.

We've simplified the process for you to the max!

Click the button below to pay and select the quantity of watches in the process

Please note, some eco-friendly watches don't have batteries but instead they have capacitor inside which lasts about 10 years. We do not replace capacitors. If you mail us a watch with a capacitor we will mail it back to you and will refund your payment.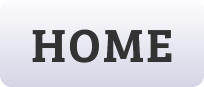 Butler Hill Shoe Repair and Alterations